FLYFF is one of the first MMORPG games that implemented a flying system. It has a fun method of transport that lets you explore Madrigal from high above.
Go to the sky and enjoy the wonderful view of the land, fight with vicious monsters via aerial fights, and join the Rainbow Race every week.
You can select various jobs accordingly to your character growth and you can use unique skills according to your job.
You start with the Wanderer job and you can change class from a total of 4 jobs to 16 different classes. Select the class that best suits you and protect the land of Madrigal from the danger of monsters.
The party function differs from other games. It's an evolved party growth system which means when the character levels up, the party (troupe) also grows and you can use party (troupe) exclusive skills.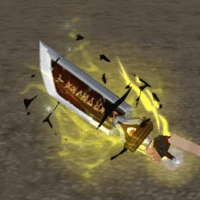 This is a unique system in which you can make sockets that lets you apply useful attributes for hunting and elements in items. You can have a tactical combat by applying elements and additional attributes with a pierced item. Try the socket forging that has a different charm than your regular forging.
Beautiful land of Madrigal
There are beautiful natural settings and outstanding buildings in various locations of Madrigal in Flyff. Fly the sky and explore the beautiful land of Madrigal.